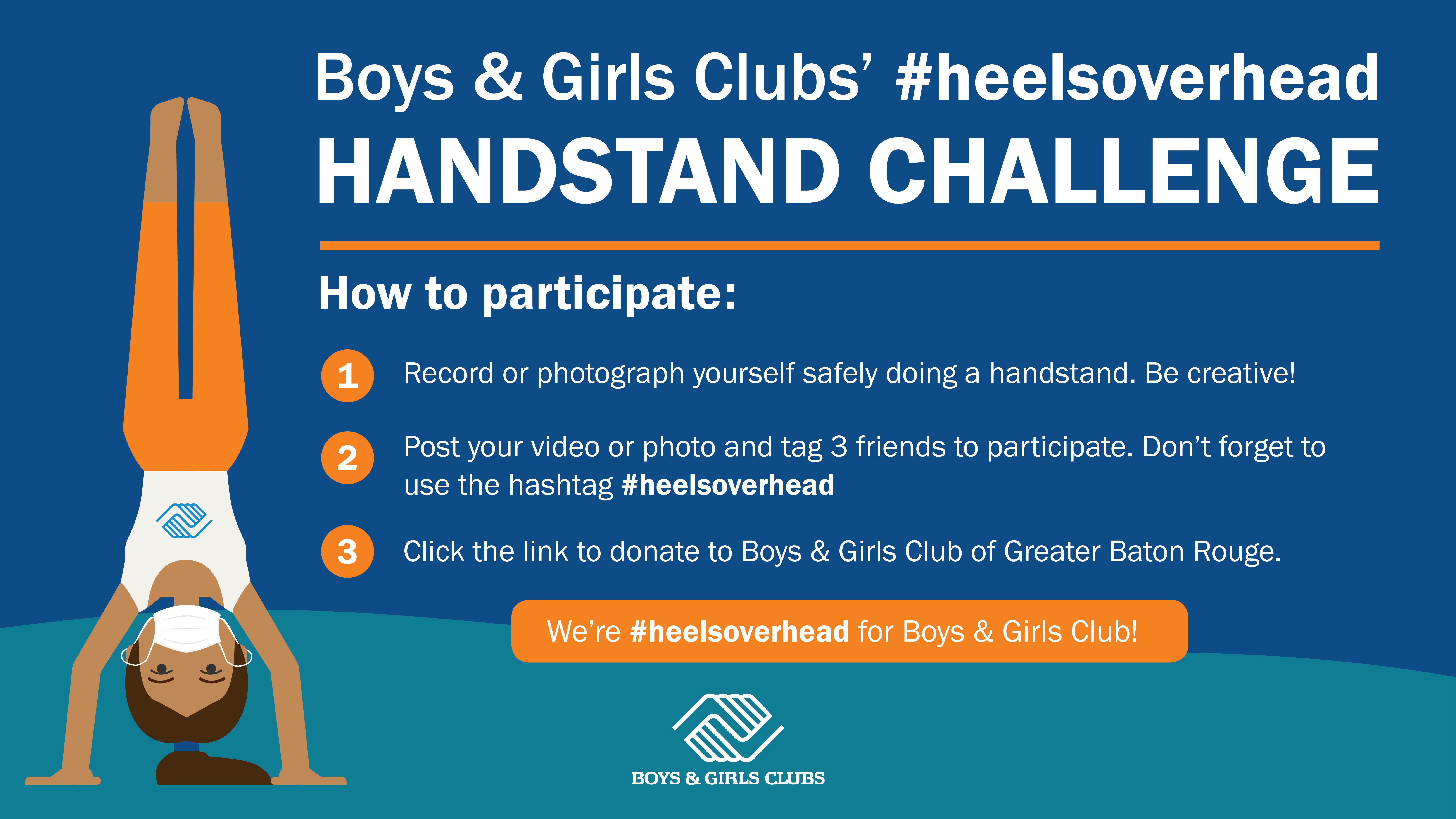 #heelsoverhead Handstand Challenge
We are all stuck at home trying to navigate uncharted territory. Normally, when our country is in crisis, we come together to show unity. COVID-19 has created more physical separation than ever before. But there is still a way for us to show we are stronger together than alone.
Video/Photo & Nominate 
Boys & Girls Club of Greater Baton Rouge challenges you to record or photograph yourself safely doing a handstand to inspire strength, community, and creativity during these challenging times.  Nominate at least 3 people to join you, and don't forget to use the hashtag #heelsoverhead
Let's remember, we are all in this together... let's show how strong we are!