Boys & Girls Club Needs You!
Boys & Girls Club of Greater Baton Rouge is actively recruiting positive, skilled and committed mentors and volunteers. Our needs are ongoing, and we are always looking to offer volunteer opportunities for adults to work with young people.
Whether you are interested in helping with homework, mentoring a child, teaching a photography class, or reading to children, your volunteer experience at Boys & Girls Club of Greater Baton Rouge is meaningful. Your gift of time with these young people will make a difference --- in your life and theirs. We also have group volunteering that is ideal for companies, organizations and schools that would like to be involved at our Club.
Mentor & Volunteer Opportunities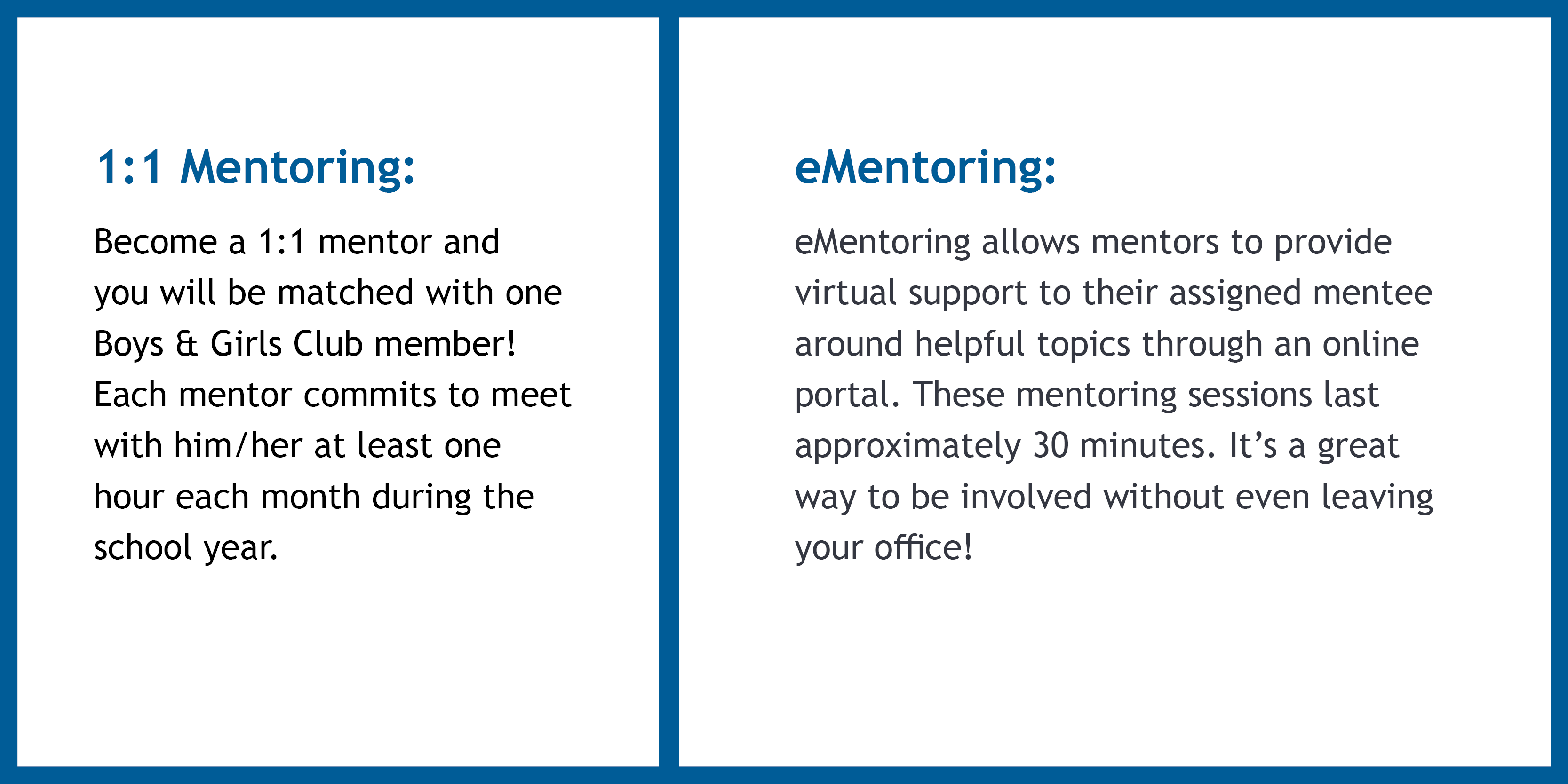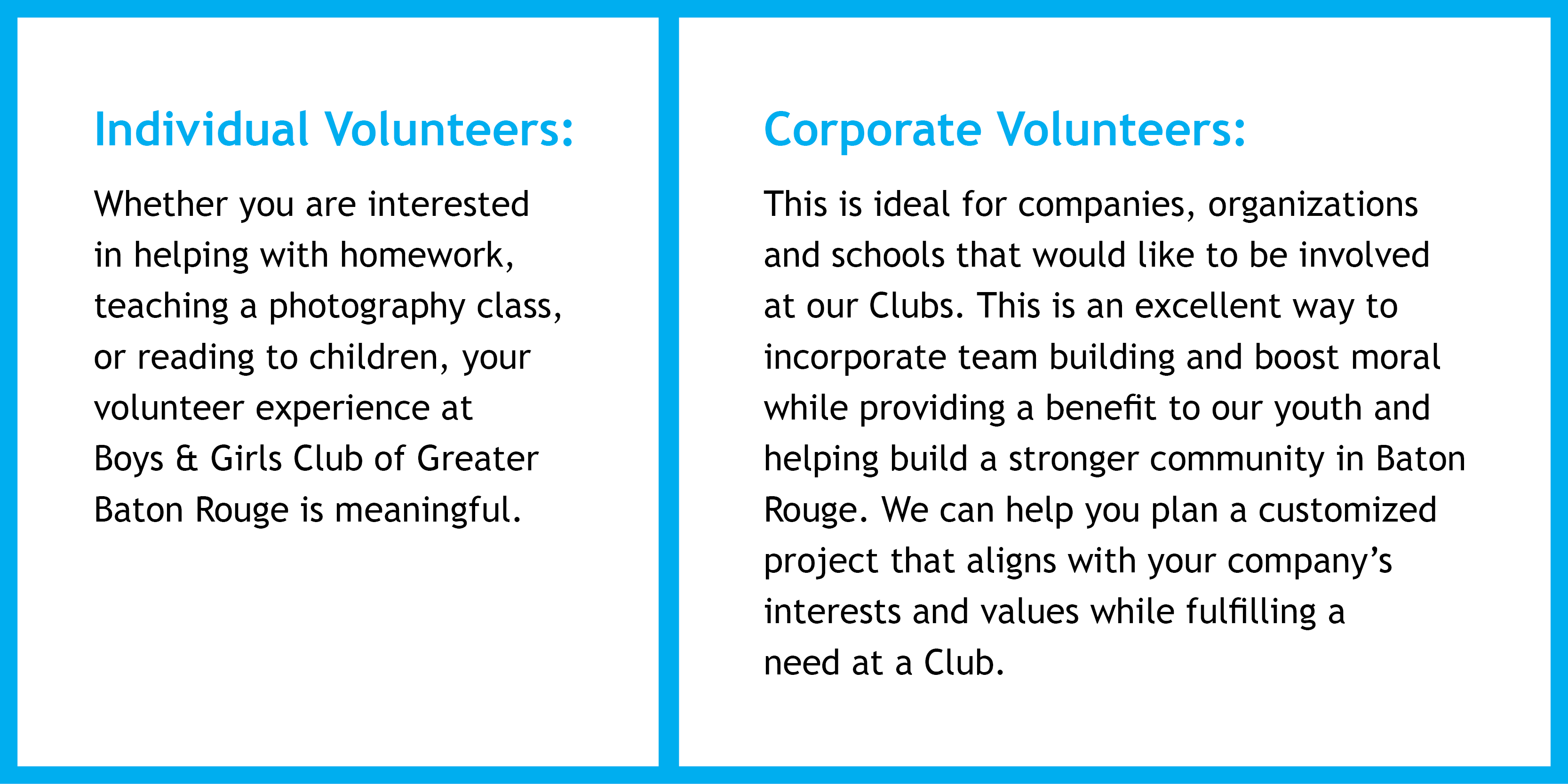 How to Become a Mentor & Volunteer
To ensure the safety of our members, ALL volunteers must complete the necessary volunteer requirements and must pass a criminal background check before starting. Volunteers participating in a one-time event ARE NOT required to complete a background screening.
Follow these steps to your volunteer opportunity:
1.  Complete the Volunteer Application Form 
2.  Once you've completed this form, you will be contacted within 3-5 business days by Director of Community Engagement, Seresa Corbin, to discuss what volunteer opportunities are a best match for you and the requirements for being a volunteer.
Please note that not everyone who completes the application process is approved to volunteer with us. Submitted applications that do not meet the necessary requirements will be omitted and the applicant will be notified. Acceptance into the Volunteer Program is contingent on all parts of the volunteer process.
For more details or to inquire about a specific Club, contact Seresa Corbin at (225) 383-2928.