Steak & Stake - The Club's Largest Special Event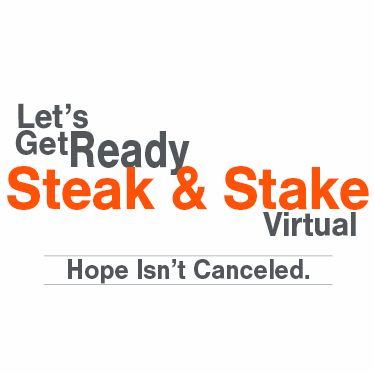 Support our Annual Steak & Stake with a $25.00 Wine Pull.  For each $25 you donation (must be 21 year old or older), we will pull a wine on your behalf and deliver it to your home or office (after Thursday, October 22).
Since this year's Steak & Stake is Virtual, we need your support more than ever.  Support the Club and enjoy a donated bottle of wine valued at $20 to $100.  
---
Boys & Girls Club is prioritizing the safety of its Club members and supporters. This year's event will be a Virtual one, and your support is now more important than ever.

When the Governor declared the "Stay At Home Order," forcing schools and the Boys & Girls Club to close. We pivoted to reimagine the status quo and architect something new. We continued to serve children and knew our efforts would find financial support.
We are having to change Steak & Stake to a virtual event. Steak & Stake is the Club's largest and most successful special event. The funds generated from this event support our educational and social development programs to kids who need this the most in our community.
DATE: Thursday, October 22, 2020
PLACE: Online:  TBA
TIME: 4 pm
SPONSORSHIP LEVELS:
MISSION SPONSOR:  $10,000 to underwrite the cost of Steak & Stake so that sponsorship dollars can go directly to supporting the mission of Boys & Girls Club – to enable all young people, especially those who need us most, to reach their full potential as productive, caring, responsible citizens.
VISION SPONSOR:  $6,000 to support the vision of the Boys & Girls Club – that each young person that walks through the doors of the Club graduates from high school with a plan for their future-ready to be contributing members of their community.
IMPACT SPONSOR:  $4,000 to support the Club's Formula for Impact, our outcomes agenda. The Formula for Impact serves as a roadmap as we remain committed to our members and encourage great futures.
MEMBERSHIP SPONSOR:  $2,000 to support one child in afterschool and summer programs for a year. What does this mean? That child will have a safe place to go after school and in the summer – a "second home" with caring adults that know them by name, help them with homework, listen to them, and mentor them.
---
Click here to download a sponsorship overview form
Interested in becoming a Steak & Stake Sponsor? Contact Laura Siu, Event Coordinator, steak@brclubs.org, or by phone at 225. 614.4444.