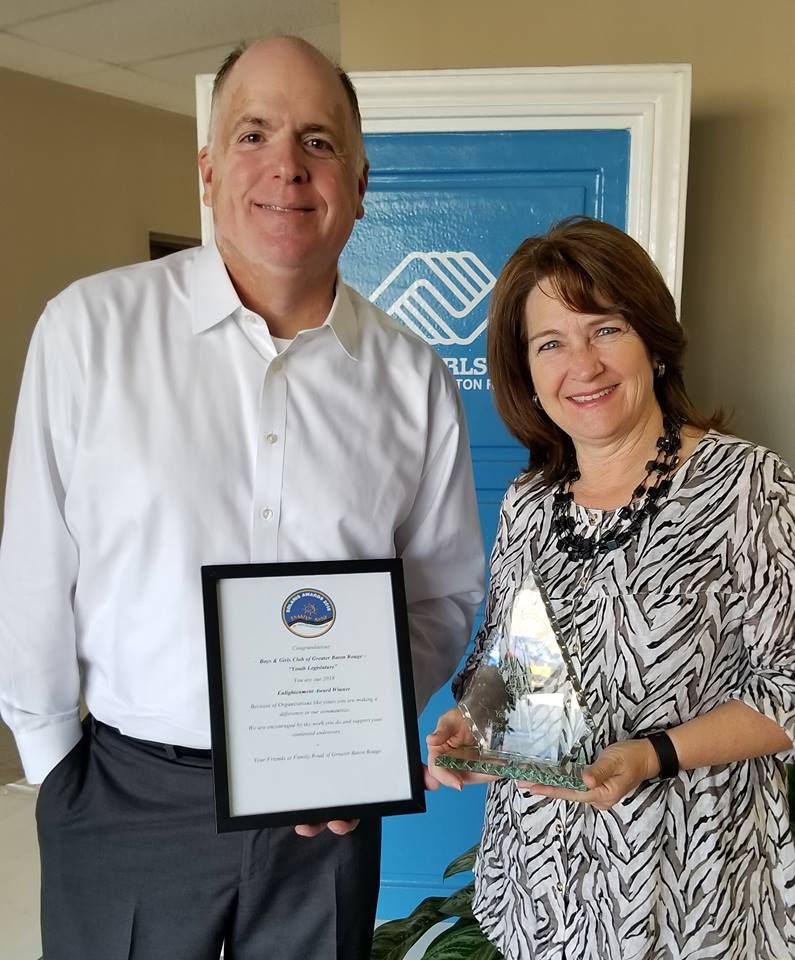 We're thrilled to announce our Boys & Girls Club of Greater Baton Rouge's Youth Legislature program has won the Enlightenment Award from Family Road of Greater Baton Rouge!
Special shout-out to Youth Legislature's Program Director, Paula J Braud, for everything she does for the program!
The Enlightenment Award is presented to the program which demonstrates excellence in the development and implementation of an educational program.The quality of the program is measured by meeting an identified need in the community, meeting the goals and objectives of the program, demonstration of positive outcomes and impact, number of clients reached in the past year and client satisfaction.
Congratulations Youth Legislature!