Passport To Manhood Luncheon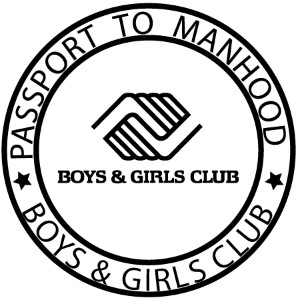 Guest Speaker
Brandy Landry
Founder, Co-Owner & CEO of Walk-on's
Friday, April 24, 2020
Noon - 1:00 pm
Lod Cook Alumni Center
Abell Room
3838 West Lakeshore Drive
Event Chair:  Eric Troutman
Table Captains
---
This all-male luncheon is a celebration of fifty (50) young men who have participated in the Boys & Girls Club's Youth Volunteer Corps, Youth Legislature Program and/or the Passport to Manhood program.
Each adult male is asked to bring a tie to present to a Club member as a symbol of the young man's commitment to increase their character, leadership and citizenship.  This symbolic tie exchange is an opportunity for businessmen in our community to interact with Club members.
Each table seats four Club Members and four adult male guests.  There are only 13 tables seating capacity of 104 people.  RSVP should be made to the table captains or give@brclubs.org  FOR MORE INFORMATION
Youth Volunteer Corps
YVC is the only large-scale youth service organization in Baton Rouge that creates and supports quality, team-based youth service opportunities that youth find rewarding, engaging, and challenging.  The Youth Volunteer Corps gives teens between the ages of 11 and 18 the opportunity to participate in group volunteer activities that are challenging and rewarding. In addition to serving their community, teens who participate develop leadership, social, and work skills, all while building friendships and learning about the world around them.
Youth Legislature
Youth Legislature is a middle school program that introduces students to the legislative process. For more than 35 years, the program has promoted youth leadership, cooperation and teamwork among peers and has given students the confidence they need to go on to participate in leadership roles in high school and in their community.
Students who participate in Youth Legislature receive classroom instruction and participate in a two-day mock legislative session at the Old State Capitol. Students elect a Governor and House and Senate officers.
Passport to Manhood
Passport to Manhood is a Boys & Girls Clubs of American programs that encourage boys age 8 to 14 to develop and mature into young men.
Passport to Manhood represents a targeted effort to engage young boys in discussions and activities that reinforce character, leadership and positive behavior. Each participant receives a "passport" to underscore the notion that he is on a personal journey of maturation and growth. Each of the program's 14 sessions uses interactive activities to focus on a specific aspect of character and manhood. It also includes a service project where boys learn the importance of giving back to the community.