Steak & Stake - The Club's Largest Special Event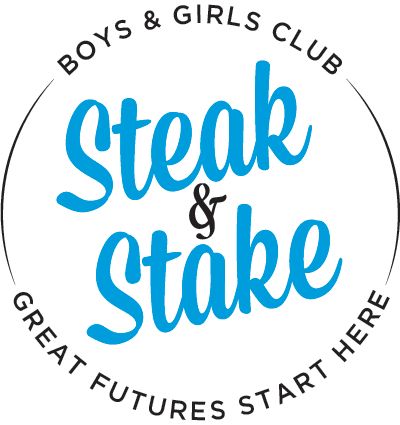 Our Annual Steak & Stake Dinner provides an opportunity for every guest, including donors, community partners and volunteers, to meet with and hear from the direct beneficiaries of their efforts - our Club members. Youth sit at every table and are given the chance to share their story of how Boys & Girls Club of Greater Baton Rouge has a positive impact on their lives and what the Club means to them. This year, we will gather at the beautiful Renaissance Hotel in Baton Rouge to participate in an evening of inspiration and recognition. Cocktails, entertainment, and fun prizes will be included during the event for adults!
Your support of Steak & Stake is a unique opportunity to align your brand with one of the most beloved fundraising events in the city, making you part of an event that inspires Baton Rouge families and future leaders. Take a stake in your community and join us for the Boys & Girls Club of Greater Baton Rouge's Annual Steak & Stake Dinner.
DATE: Thursday, October 17, 2019
PLACE: The Renaissance Hotel
TIME: Dinner/Event from 6:00 p.m. - 8:00 p.m. | Post-event Cocktail Party from 8:00 p.m. - 9:00 p.m.
To learn more about becoming a Steak & Stake Sponsor, please click here.