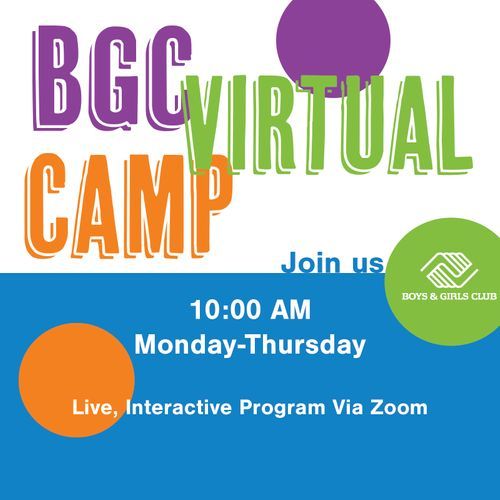 Boys & Girls Club is offering a free new virtual summer camp designed for elementary school aged children. This Virtual Camp will be live, interactive, engaging and fun! Have your child join us Monday through Thursday at 10:00AM via this link
When school closed, students lost more than 250 hours of instruction. The Boys & Girls Club Virtual Camp is designed to get those hours back with fun and engaging programs and activities.
Please take advantage of this great opportunity for you and your child. 
---