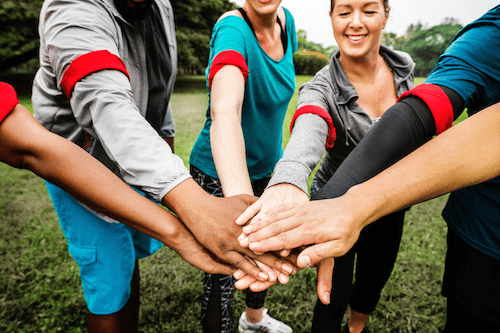 Code of Conduct
Respect yourself, other Club members, and Club staff members.
Respect Club equipment and materials.
Keep hands, feet, and hurtful words to yourself.
Have fun!
Boys & Girls Club Dress Code
Members must wear the provided summer T-shirt while on field trips.  Each child will be provided one shirt.  Additional shirt may be purchased for $8.00 a piece.  
Members, parents, and guardians are expected to follow the Boys & Girls Club's dress code at all times. Footwear must be worn at all times. Sandals, flip flops, slippers or open-toed shoes are allowed in the Club. Appropriate attire may be required for certain activities.
It is up to the discretion of the staff as to what clothing is inappropriate. We tend to follow school guidelines in terms of what is appropriate. Your child may be asked to change clothes or phone home if necessary. Examples of inappropriate clothing include: sagging pants; logos associated with alcohol, drugs, or offensive material; and clothes that are revealing.
Member Conduct & Discipline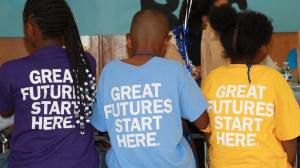 If members disregard the rights and responsibilities of Club membership, they will be disciplined accordingly. We utilize time-outs, guidance techniques, and program suspension when necessary to ensure that all members have the chance to enjoy their experience at the Club. Parents/guardians may be contacted if assistance is needed, and will be notified immediately if a member needs to be suspended from a program. Weapons or other items which may cause harm to others are not permitted at the Club. We reserve the right to check bags or ask members to empty pockets at any time if we suspect a danger to our members.
Late Pick-up Policy
Our program times are posted and are adhered to strictly. Parents are expected to have transportation secured for their children before Club closing time. In case of an emergency, it is your responsibility to secure alternate transportation for your child. If your child is at the Club after closing time, we will attempt to contact a parent/ guardian and/or emergency contacts. If unsuccessful, the authorities will be contacted. Clubs charge $1 per minute, per child, when children are picked up late.
Medicine Policy
It is not the policy of Boys & Girls Clubs to administer any prescription medicine to members at any time. It is the responsibility of the parent to administer their own medication in accordance with the prescription.  Staff will not store any prescription or nonprescription medicine for the parent or child.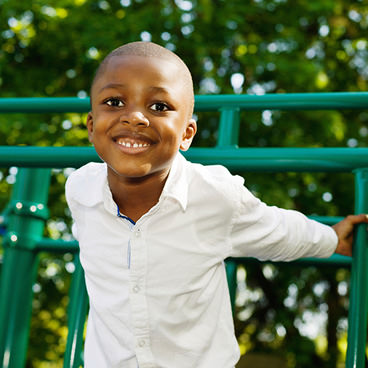 Personal Belongings
Any personal belongings brought to the Club should be labeled clearly. Anything lost or stolen is not the responsibility of the Club. Members must take all projects and personal belongings home with them each day. Each Club maintains a Lost and Found for a period of time, which is emptied and donated to local charities periodically. Electronic devices such as cell phones and gaming devices are discouraged.
Out of Club Contact
While Boys & Girls maintains on-going policies of carefully screening both volunteers and paid staff, it is in the best interest of all concerned that all contact between staff and members be on a professional basis in the context of Club programming. Therefore, Boys & Girls Club specifically prohibits the establishment of personal, out-of-Club relationships between staff and members. This includes written correspondence and social media outlets. Pre-existing relationships (like friends of the family) must be documented and signed by those parties involved. If you have any questions concerning this policy, please contact your Site Coordinator.
Bullying Policy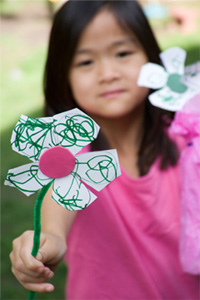 The Boys & Girls Club DOES NOT tolerate bullying. Club members are expected to follow these rules:
We will not bully others
We will try to help students who are bullied
We will make it a point to include students who are easily left out
When we know somebody is being bullied, we will tell an adult supervisor and an adult at home
 Fighting is not allowed at the Boys & Girls Club
Cell Phones
Member cell phones, tablets, and Chromebooks are to be turned off during Club time, unless they have been given permission to use them.  No personal phone calls during Club time will be allowed unless it is an emergency.  Give family and friends the site number so that they can contact you in the event of an emergency.
Waiver
I recognize that participation in the Club activities may expose my child to some risk or injury.  I agree to hold the Club harmless and relieve and release the Club, its Directors, Officers, employees and volunteers and all persons assisting in Club activities, from any and all liability from an accident or injury of the Member while taking part in activities.  I also agree to indemnity of all parties described above from all claims made by or asserted on behalf of the Member. I understand that the Club has a legitimate interest in the overall safety and academic success of the program participants, including members, volunteers, and employees.  Accordingly, I authorize the Club to contact third parties, including East Baton Rouge Parish School Board, East Baton Rouge Law Enforcement Agencies, Department of Human Services and other government agencies for information relating to the Member, and hereby consent to agree to the release of such information by such third parties to the Club.  This information may include absentee reports, grades, standardized test scores, discipline, reports and other data that will allow the Club to effectively work with the member. I give my permission for my child to attend all field trips scheduled during the program. I give my consent for any photographs or images in which my child may appear to be used by the Club for publicity and program development.
Permission for Emergency Treatment
In case of emergency or accident and I am unable to be contacted, I hereby grant the Site Coordinator or his/her agent to secure proper medical treatment and transportation for my child to an appropriate medical facility for treatment.
Parent Approval
I agree that my child (Club member) may be a member of the Boys & Girls Club of Greater Baton Rouge and attend all activities and programs provided by the Club.  I agree that my child may participate in discussions and educational activities involving topics that may be deemed sensitive, such as postponing parenthood, HIV/AIDS education, substance abuse prevention and peer pressure.  I understand that the Club does not administer medication (prescription or non-prescription drugs).