Club OnDemand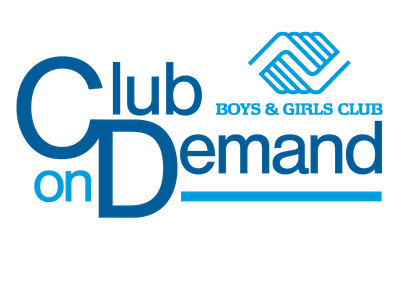 Boys & Girls Club is offering a free new virtual after school program designed for elementary school aged children. This Virtual program will be live, interactive, engaging and fun! Have your child join us.  Program begins on Tuesday, January 19. 
Using the provided link: your child will enter the Club's ZOOM Welcome Room.  They will be greeted by a Club Youth Development Professional (YDP).  The YDP will "triage" your child by asking a couple of questions (grade and type of homework assistance needed).  The YDP will then place your child in a virtual breakout will with a YDP who is prepared to help your child.  Our virtual homework help classrooms will be open from 3:00 to 6:00 pm, Monday – Thursday.
The Club will also offer daily programs in STEM, Wellness and the Arts at 4:00 and 5:00 pm.  While we want your child to spend as much time as possible at our Virtual Club, he/she is free to pop in and out.  Daily programs will be offered Monday- Thursday.
Use the PARENT PORTAL Button to register.  You will then be provided a ZOOM link that can be used every day